Summed up in this simple concept is the truth behind the genesis of each Musafia case: a truly relentless, yet perfectly obvious and natural quest for excellence.
Most other manufacturers have either closed or been moving production overseas, where largely unmotivated factory workers simply are for the most part incapable and uninterested in making a quality product. These companies compensate the resulting drop in quality with lower prices. Of the once-great names in the European and American industrial case making tradition, unfortunately almost none survive today, and experts tend to agree that those who remain no longer make cases comparable in quality to what they used to.
Dimitri Musafia and his assistants have been making cases for violins and violas in Cremona, Italy, since 1983. Their cases have been made for the instruments of Salvatore Accardo, Isaac Stern, Shlomo Mintz, Sarah Chang, Uto Ughi, the Emperor of Japan, the City of Cremona, the City of Genoa, the concertmasters of most major orchestras and many other great concert artists.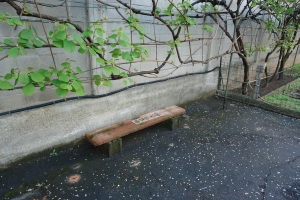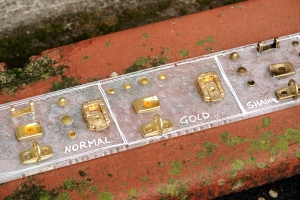 Nobody leaves their Musafia out in the rain, of course. But that's how we test the exterior components for resistance to corrosion, whether they are normal, gold-laminated, or ShadowDesign finish.
To have won this trust and recognition in the comparatively short time of over a quarter-century, evidently means that considerable effort has been expended in research, development, and innovations, many of which have often been copied or imitated by others - even including those "once-great" names. The setting of new manufacturing quality and safety standards however cannot be so readily copied.
The "secret" lies in the fact that Dimitri Musafia is an artisan case maker, not a factory. He has a diploma as master violin maker from the Stradivari Institute in Cremona. Exactly like a Cremona violin maker, he is personally involved in each and every case that is created in the workshop, and each one bears his name. So as long as Mr. Musafia will continue his work, these standards will be maintained and musicians will continue to benefit from a quality which, according to many, no longer has rivals.